Scossa Studio Rental Amsterdam
We have 3 fully equipped Film & Photography studios and various facilities for media production of all sizes and budgets.
Below you find a summary of our studio's. For futher details please check the studio pages.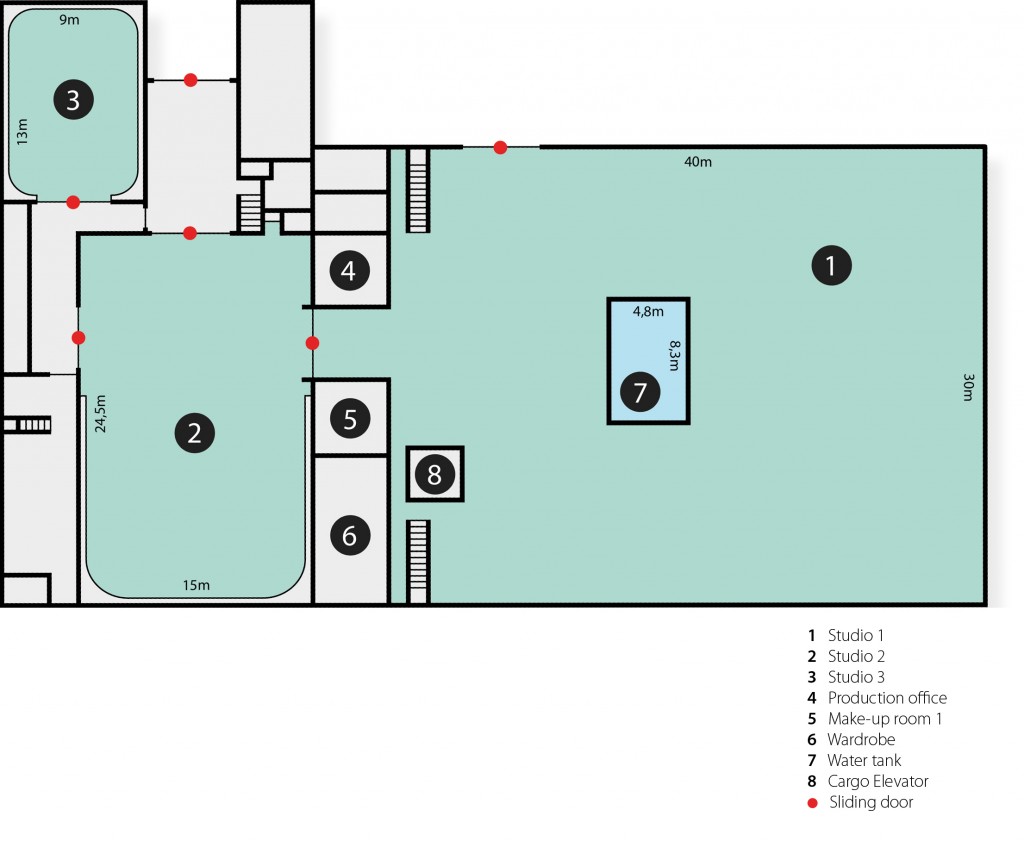 Scossa Studio 1
Length: 24.00 meter –Â  Width: 15.00 meter –Â  Height to rail-system: 8.50 meter

 Scossa Studio 2.
Length: 40.00 meter –Â  Width: 30.00 meter –Â  Height to rail-system: 11.90 meter –Â  Height to roof: 15.00 meter

Scossa Watertank
Length: 8.30 meter –Â  Width: 4.80 meter –Â  Depth: 3.00 meter

For further information contact Scossa Studio Rental Amsterdam:
www.studioscossa.com Phone: +31 (0)20 61 168 66Â  E-mail: Info@studioscossa.com